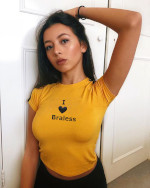 If you are a dedicated fan of being braless, you need to let everyone know with one of my witty braless t-shirts!
I will try to remember to update the page as I release new designs. It will be interesting to see which ones are more popular…
You'll find the BralessBlog store here. Now let's take a look at some of the specific designs. Click the t-shirt pic to see prices!
The "I /heart/ braless" t-shirt: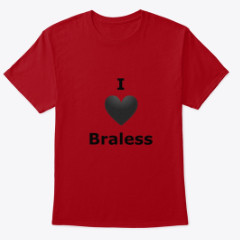 Like Ivanka's daddy's "Make America Great Again" slogan, this is a little more perverted and fun: a "Make America Braless Again" MABA t-shirt.