20 mins long | 812 mb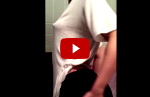 —————————————
Okay, Okay! Ya'll folks who keep emailing for more hot videos chill! Here ya go!!
Again, no sense in wasting time editing a preview video for Youtube. This one contains some nudity and would just get banned. Here's a description for those of you who are interested in buying it:
Segment 1
Candid of a hot busty blonde who has an absurd amount of braless boob on display waiting in line at the airport.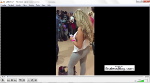 Segment 2
Hot mom with big natural ones teases us with a selfie video of her pokies in a tanktop possibly while laying in bed?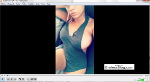 Segment 3
Body paint girl with massive hooters gets out on the catwalk. Those jugs are all over the place, and I love it!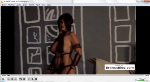 Segment 4
A very flexible girl with surprisingly large tata's contorts herself into a pretzel. You will not be able to help staring at her crotch, trust me.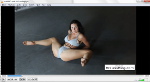 Segment 5
Naughty, busty Asian gal walks around in a dress that is not fit for public display.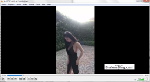 Segment 6
This blonde milf has truly huge hooters. This is a video shoot of her in a weird bathing suit that has no hope of containing those mammaries.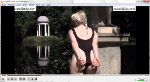 Segment 7
Asian girl tries on various outfits but really kills it in the tanktop with the pokies.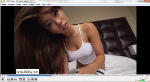 Segment 8
Same milf from Segment 6 but this time she is roller skating and busting out of her button-up top.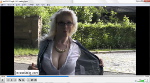 Segment 9
Slow-mo of a cute mom who takes a selfie of herself dancing around with her boobs unfettered.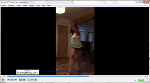 Segment 10
Two braless chicks decide to throw down and start dancing in the middle of a restaurant. Is this the Kentucky Derby??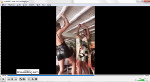 Segment 11
Bronzed goddess "accidentally" pours water all over herself when she takes a drink.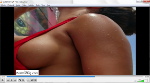 Segment 12
Amateur boob drop #1. I give her an A+. Very nice pair, good lead-up, quite sexy.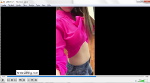 Segment 13
Busty gal drives us crazy in a tanktop and another outfit.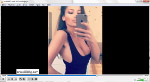 Segment 14
A couple of body paint girls show their stuff. These girls are quite curvy!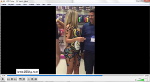 Segment 15
Some more candid action – we get to look down the top of a blonde amateur. Yummy cleavage.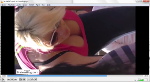 Segment 16
More downblouse stuff. We just can't help looking down the top of this barista at the beach.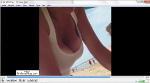 Segment 17
Boob drop #2. Some pointy boobs get unleashed in the car. I give her an A+; I like 'em!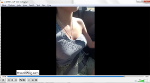 Segment 18
A slo-mo of a no-messing-around milkshake. I hope nobody got hurt.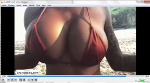 Segment 19
Less of a boob drop and more of a boob reveal. A busty milf pulls her apron aside.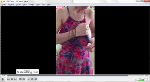 Segment 20
Super cute gal with perkies shows off her body with an embarrassed smile.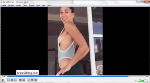 Segment 21
I can't figure out what's going on with this gal, but I like watching those boobies wobble.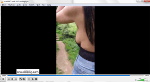 Segment 22
This amateur gal give us the underboob, but also manages to get both hands down in those sweatpants which is… hot!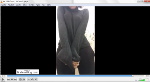 Segment 23
Amateur reveals her boobs. I think she is in her pj's… yummmmm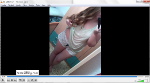 Segment 24
These might be the perkiest boobs I've seen in awhile. My goodness, those nips could cut glass.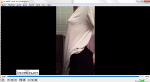 Segment 25
We should end things with a big F-cup milkshake, don't you think?