Cupid's Nipples Video
Description page | 23 mins long | 1 GB | $19.99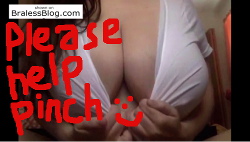 _____________
Valentine's Day Bazonkers Video
Description page | 18 mins long | 720 MB | $19.99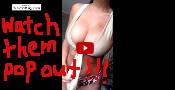 _____________
December Cup Runneth Over Video
Description page | 20 mins long | 812 mb | $19.99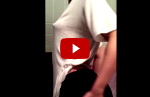 —————————————
Turkey Trot Boobie Compilation Video (download or stream)
Description page | 17 mins long | 653 mb | $12.99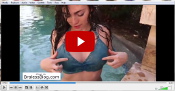 "Buy now" download file
——————–



"Buy now" stream file
—————————————————————————————
Hooterville Part Duo (download or stream)
(Description page) | 14 mins long | 550 mb | $9.99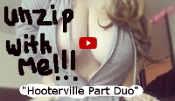 "Buy now" download file
——————–


"Buy now" stream file
——————————————————————-
Hooterville (download or stream)
(Description page) | 34 min long | ~ 920mb | $19.99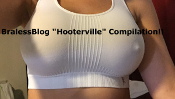 "Buy now" download file
——————-



"Buy now" stream file
——————————————————————-
I started a BralessBlog youtube channel around 5 years ago. It wasn't long before YouTube shut us down.
Then around 2 years ago, I tried again, this time being much more careful to edit/restrict the content to be more "PG-13" rated. So far, YouTube has been ok with this, but as I've mentioned before, I can't control YouTube and we are all at their mercy.
Some of our YouTube videos have been *extremely* popular. So I've decided to try something new.
I'll create these compilation videos in two versions – one that is heavily edited and restricted to PG-13 material (for YouTube), and another version that is more risque. And I'll offer up the less-edited, less-restricted version for sale here on BralessBlog.
It takes me a lot of time to create these videos. In some cases I spend hours surfing the depths of the internet finding clips. In some cases I actually pay money out of my own pocket to have the content produced. Then I spend more hours using various video editing programs doing rudimentary "post-production" to get them into the form you and I can best enjoy.
So if you want to indulge, feel free to buy below. If not, feel free to enjoy the free (limited/edited) version on YouTube. And as always, if you do visit our YouTube channel, help me keep it from getting shut down by "liking" the videos, and by subscribing.
Enjoy!
Signed,
The BralessBlog Webmaster
—————-
How this works:
1) You can buy the digital version of the video. The payment processor we use is secure, and unlocks the file for you to download once you pay. These files may be fairly large, so make sure you have enough hard drive space if you choose this option.
2) You can stream then. Just choose the "stream" option instead of the "download" option. I've checked and it should work on most mobile phones.