Jeri Ryan is forever imprinted in my mind as a busty Star Trek goddess wearing skin-tight spandex and sporting a permanent cameltoe. That girl is stacked. I am about 99.2% sure she has all-natural boobs. If you have evidence or reports to the contrary, give me a shout or leave a comment. These photos are from some type of gala, and all I can say is god bless the designer who made that dress. And god bless Jeri's friend who said "yeah, looks great, you don't really need a bra, it's hip to wear something like that in front of 100,001 photographers with your nips poking out!"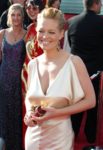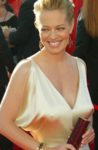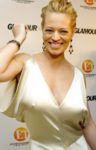 Another
Jeri Ryan post
…
Update:
Here are some photos that I think were taken around 1998 at the 50th annual Primetime Emmy Awards show. Jeri was looking quite braless in this silky dress, and was even showing of some pokies in a few of the pics.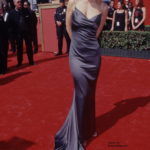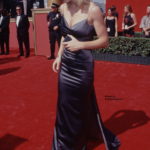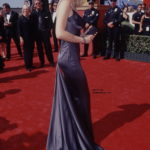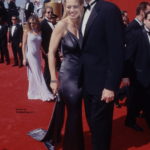 Update 2:
It's definitely a good time to check out the deep cleavage and the big, natural, pendulum breasts of Ms. Ryan.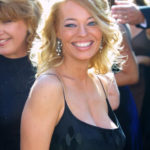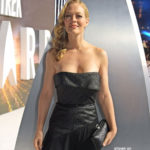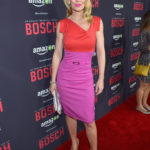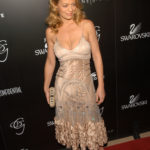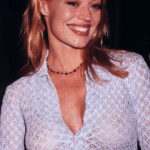 You didn't know there was a topless movie of her out there, did you?