Well it's been awhile, so all of us have this pent up desire to see some braless boobies. Who can blame us? So this needs to be a doozie.
Let's start off with the luscious cleavage of Miss Hayley Atwell. Just look at those things. A fella could get lost in there for days. They look very large and round, which is just what I'm talkin about. I think she was in Captain America, but I don't remember seeing her. Awesomeness: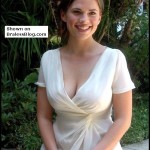 We'll keep the ball rolling with Rosie Huntington Whitely, because… well, why wouldn't we with pokies like this? She is the British gal who likes to model for Victoria's Secret and waggle and wobble her way through the obligatory hot-chick performance in Transformers. She transforms my lap from a flat barren area to a tent with a mean spike.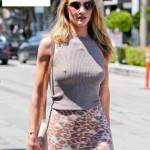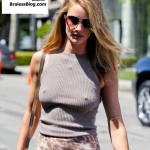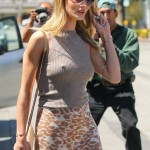 And then the uploader broke, and I had to sit here trying to fix computer problems instead of lusting after women.
Annnd we're back. With Fawna. Who is neither ashamed of her pokies, nor her crazy outfit. If I had a body like that I would wear whatever the hell I wanted, too.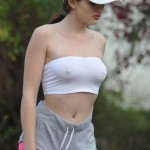 Random braless chicks. You want 'em? Check. We got 'em? Check.