It might be time to cover a few little hotties I've had stack in my hard drive.
These three caught my eye and stopped me in my tracks enough to make me click through my lazy haze and actually file them away for future use.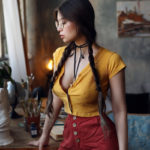 This girl's boobs are maddening. She has just the right amount of sag, and excellent all-natural size, and holy mackeral those nipples.
What color top is that? Mustard? Regardless, that material is stuck to every ridge and crevasse of her nipple, and it makes me weak in the knees. Raise your hand if you wanna yank on those braids and nuzzle those boobies.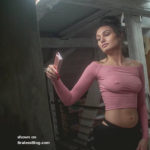 Basements can be scary. They can be damp, and have bugs, and mean dudes with sharp axes. On the other hand, sometimes they contain hot chicks with magnificent b-cup bewbz, with pierced nipples on display.
I can't quite figure out what's going on here. She is taking a selfie, presumably in a mirror, but the view we are presented with is mostly frontal, and (praise the lawd) we can see both chesticles.
Her abs are quite flat, and it's always yummy to get a glimpse of a pair of butt flossers.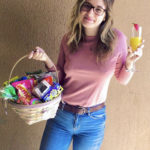 Isn't Easter a Christian holiday? I think so. This little blondie seems not to care. She's shrugging like:
Hey, who cares if it's Easter Sunday? I have my mimosa and I'm willing to offer you up some of my Easter candy if you'll yank my shirt off and play with my braless boobies.
Girls with glasses can be kind of sexy. Maybe she's a bit nerdy, but still likes to get freaky on occasion.