Sofia Milos is enough to make us twitch.  You know when you are on your way home and you stop by Starbucks for like the 3rd time?  And you know you don't need any more caffeine, but you do it anyway?  That's the kind of herky-jerky feeling Sofia gives everybody.  What a milf.  A quick internet search shows she's 41.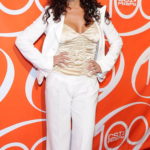 With no bra on, Sofia looks rather rambunctious. A braless, rambunctious 41 year old who is wealthy? Where do we sign up?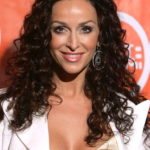 If Sofia were your mother, even if you were a girl, you would never be able to sleep with anybody.
Don't get us wrong, we're glad Sofia runs around with her nips poking out. But if Sofia were our mom, we'd try to get her to put on a bra. Maybe a Superwoman Bra like this would be applicable.
I think my favorite photo of her is this one. It's somewhat candid, a bit of a surprise photo taken of her with one of her friends when her pokies are blatantly obvious and she's laughing at her own braless state…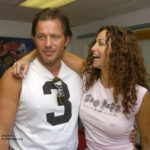 Previously on Nipplewatch:
Sofia Milos – What an Increidble Hottie