You guys already know I like Lynda Carter, aka Wonder Woman. Here she is sporting a tanktop (or whatever this thing is called), a pair of natural D-cups, and some pokies.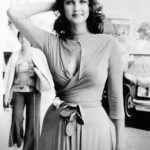 Update 1:
Here's another shot of Lynda. In this one she is wearing a white blouse that appears to be, err, see-through. Of course she has the top three buttons undone, and we allll know what that means. I'm not sure what to think about those nipples. Is this fake? She might as well be nude.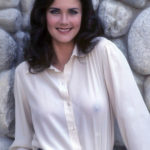 And this photo was clearly taken on the set of Wonder Woman. This little white outfit she's wearing suggests the scene was shot on the mythical island of Lesbos. Wait, is that what they called it? The island where Lynda and all the Amazon ladies lived by themselves and presumably helped each other out with the magical lesbian scissors?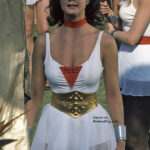 As a kid, watching Lynda twirl her way through each show was enough to make my eyes roll back in my head. If there was even a hint of nipple, it was enough to put me in the bathroom for an hour.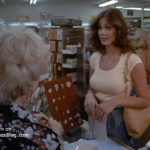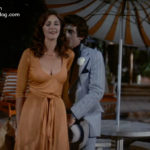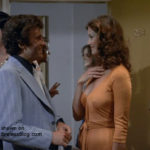 Some misc cleavage and boob pics: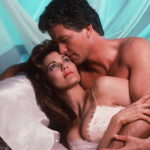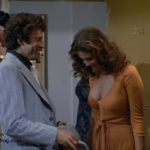 Update 2: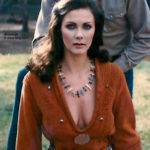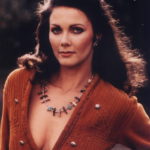 Update 3 (video):
This clip is one I haven't seen before. A little braless bathing suit action from Lynda!

Update 4: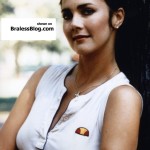 I really like this photo that shows off Lynda's boobs in what seems to be a white nurse's outfit.
This prompts more than a few fantasies about a blue-eyed Lynda taking care of me, nursing me back to health.
Not that I'm unhealthy. All that peanut butter and cheez whiz keeps my arteries well-lubed and ready for action.
And here are a pair of photos from a few years ago showing a very braless Lynda in a pink dress with nipple pokies. I love these photos, but they are semi difficult to find. If you know of any higher-resolution copies, feel free to message me.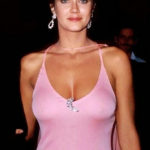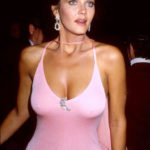 Some wet swimsuit pokies here. This is practically an x-ray vision shot that allows us to see just a hint of droop to her beautiful boobies…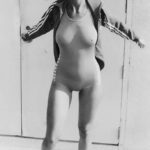 And here's Linda in lingerie that is also a bit seethrough…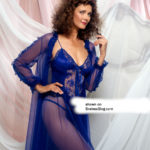 Update 5:
And finally for this update, some shots of those "wonder" tits in various dresses…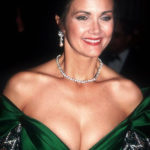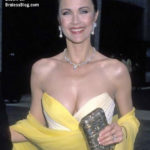 Update 6:
Some of the images above were apparently from Lynda's appearance on Starsky and Hutch. From what I can tell, the producers pretty much forbade her from wearing a bra on that show. Here are all of the braless scenes, in HD!