There's no need for me to be pretentious or put on airs. I like dirty trailer park girls just as much as I like the sophisticated country club mammas with their fake ta-tas.
As I may have mentioned before, I have quite a thing for braless babes in dresses. Let's cover (uncover?) a few, shall we?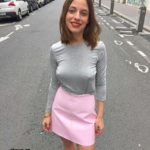 This skinny little thang is built like a brick shithouse. She has a rack on her that likes to sit up straight and talk back dirty. Do ya think she might have forgotten her bra today? Hmm, let's stand out in the middle of the street with a semi-embarrassed smile on our face while this dude takes a picture of my nipples. No tune-in-Tokyo please.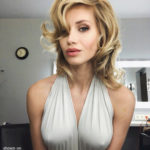 This blondie is so glamorous, she may be on her way to a Halloween costume party where she is dressing up as Marilyn Monroe. The droop of those unsupported boobs, and the way the material of her dress clings to every little bump and ridge on her nipples makes me want to thank the good lord for mammary glands. That hair though, mmm wanta grab it and pull it.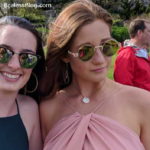 Lookit what we have here. I plump, curvy little babe in her late twenties who has chosen to go to the wedding shower in a dress that is just destined to gape open and earn her lots of perverted stares from guys as horny as you and me. The cleavage alone would be enough, but to add into the mix the hint of her pokie nipples, alas my willie salutes you.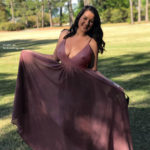 Hold the fricken phone! This gal's raspy, crazy-hard nipples, which are apparently approaching the rating of diamond-like on the hardness scale, are about to rip right through the material of her flimsy cocktail dress. Just as importantly, she seems exuberantly happy about it. Me too! Plus, I can kinda see through to your yummy hips! And maybe no panties! Hooray!
Wait. You thought I was through, didn't you. Woot-woot! There's more!
There is a bit of a vampire element to this babe. She must keep herself out of the sun. Or maybe she ain't feeling good and she's about to faint. If so, I'd be happy to give her nipple-to-lip resuscitation. [Thank god for spell check.] This is a new technique I've invented that is similar to mouth-to-mouth, except I blow air into the victim's lungs through the nipples. It's actually much more effective, and I'm expecting it to catch on at CPR schools worldwide any day now. She kinda looks like she just slurped a drink with a roofie in it and is about to collapse. Let's hope she doesn't mess up the very expensive, and deliciously thin material of her dress when that happens.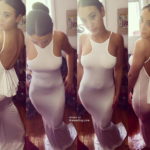 It's only June, and there's no reason for me to be thinking about Valentine's day. Hell, I'm a fat, bald cheetoh eater who never has a date and doesn't have to worry about V-day even on V-day.
But, that's precisely what I thought about when I saw this chick in this dress. I thought about going over to her place to pick her up (on my moped). And taking her out to eat. And how many people would probably stare at her all damn night with her incredible pierced nipples poking halfway out all night long. You know the angle where you can see the full swoop of her ass in the back and the imprint of her nipple straining against the fabric up front? Uhhh, yeah. Epic.
Possibly one of the most nutso BBlog pics of all time -> http://www.bralessblog.com/2016/11/28/purple-wedding-dress-pokies.html