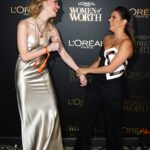 Brace yourselves, cause I'm about to say something stupid: Amber Heard's pokies are probably the best ever. Nothing wrong with her boobs, of course, and her nipples deserve an award. But when you combine these yummy things with those eyes, and that hair, and those lips, and that face… as cool as I am (and that is VERY cool, as you know), I just can't help myself. Total infatuation. And lust. And perversion.
Did I mention her lawyer hired a private detective who came and knocked on my mobile home door and told me to cut out the stalking shit?
Although I am a braless ninja, it can be difficult to find pics of certain celebs or certain categories. But I'm going to be honest: Amber Heard is the easiest ever. This girl doesn't even own a bra.
It doesn't matter if she's going to the gym, stepping out on the red carpet, playing badminton with a kitten, praying at church. She sporting pokies, and she don't care.
Those nips have cause riots, and calmed serial killers. I bet they smell like vanilla and taste like bacon.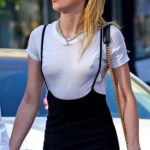 Amber has a couple of tattoos. They aren't an important part of enjoying her breasticles, but since she runs around half-nekkid all the time they're usually easy to spot. One is a phrase written in a red color and in Spanish. It talks about loving things in secret and in the dark, some gibberish like that. I don't know about you, but I'd love her with alllll the lights on, right out in the open where errbody could see the copious amounts of love I was giving her. The other one is in Persian. Not sure if we are supposed to assume that she is tri-lingual (Spanish, Persian, Merican)? It talks about the world ending and to be happy since you still exist. If I woke up to Amber's tattoos every morning, I'd be happy.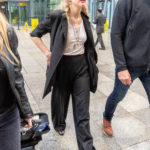 This girl gets around. Her most famous manfriend is Elon Musk. I think that's kind of pathetic, since Elon is mega-geeky, no doubt has no idea how to properly lay pipe, and way too damn busy running several global companies like SpaceX and Tesla to ever give her any attention. She dates somebody new every year it seems, but thankfully her patter is quite clear: she prefers those boobies get groped by older dudes. That's semi-promising for me, except most of those old dudes are rich and suave and I'm poor and moronic.
She was actually married to Johnny Depp for a couple of years, and he's older than dirt.
I gotta make sure you know, there for awhile Amber was officially a partner of Tasya van Ree. She is a photographer. That means Amber swings both ways, and I guess likes to munch zee carpet. She is noted as being an activist for various causes, but I've never seen her come out for gays or lesbians.
Amber was recently in the Aquaman movie. I haven't seen it, but I sincerely hope she swishes around in high-def for two hours in a very wet costume. We can be damn sure she doesn't wear a bra.
I actually first saw her in a movie called Never Back Down. I posted about it here in 2009. When I found that post from 9 years ago, I realized the image links were broken and I fixed them. Nine years ago I would've had all my hair and mostly-functioning manparts and would've had some hope of giving Amber a dirty sanchez on a beach in the Mexican Riviera. Alas, she's got hotter and I got older.