I guess Ocean's 8 is a movie all about the babes. It's a heist movie, and I think they diligently tried to pick actresses who had a little pizzazz. And maybe a little cleavage too? Let's go gal by gal and see…
Sandra Bullock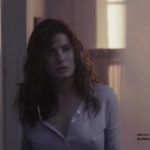 It's somewhat inexcusable that I started BralessBlog twelve damn years ago and I have never posted a single thing about Sandra Bullock. She's definitely hot enough, I guess I just overlooked her. When she goes braless, it's not like the tides change and a short circuit happens in my brain, because she's got the itty-bitty B-cups. Hey man, nothing to complain about. There's just not a ton of cleavage and boob wagging going on. Sandra is 53 years old, so if she had massive hooters they would probably be droopy by now.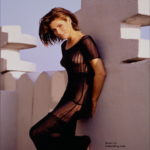 Cate Blanchett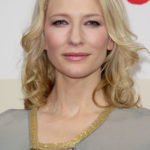 I can't really remember "The Life Aquatic", but apparently I saw it and fawned over Cate Blanchett's boobs back then. She's 49, no spring chicken. Finding photos of her pokies is damn near impossible. I think she likes to keep her girls on a tight leash. Thankfully, for my dear readers, I'm dedicated to the task at hand.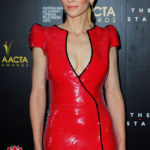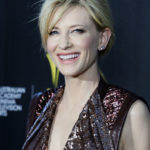 Anne Hathaway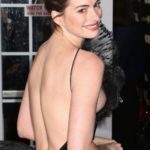 I actually pointed out to you folks that Anne Hathaway was getting older, but that was eight years ago. A few years before that, she had some revealing moments on the red carpet (in a red dress). Over the years, there have been a few nude scenes, various photo leaks, and just general hotness flooding the interwebz from Ms Hathaway.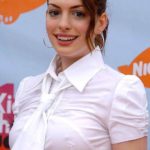 Mindy Kaling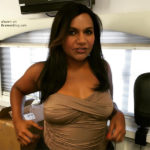 Mindy Kaling is a 38 year old comedian who is known for staring in her own show (The Mindy Project). I think she was in The Office too. She would not be my first choice for hottest chick on the planet, but hey Ocean's Seven does not sound as intimidating. So they dragged her into it, and petitioned her to play the chubby sidekick. Mindy has boobs, and any boob is a friend of mine, it's just not an A+ kind of thing.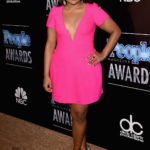 Sarah Paulson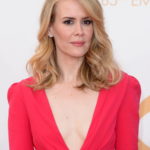 What is it with Ocean's 8 and milfs? Sarah Paulson is 43 years old, and kinda angular if you ask me. She has a solid A-cup. Nothing wrong with that, it's just not something we typically jump all over here on BB. You'll notice we have a category for D, and C, and B, buuuut… that's the cutoff. She seems to be proud of them, it's not entirely rare for her to show up on the red carpet wearing something that's open all the way down to her (skinny) belly button.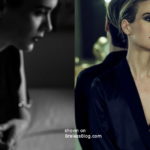 Awkwafina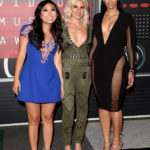 Finally, someone under the age of 30! Her real name is Nora Lum Ying, and she is 29 years old. Trust me, you can search from now until eternity, and you will never find any photos of this gal's nips. They do not exist. The photos I mean; it's possible she actually has nips but I can't be sure. She's not particularly well-endowed, so we may not be missing anything.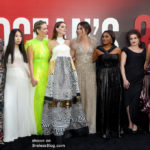 Rihanna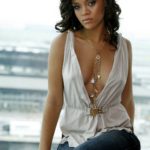 I coulda sworn I had whacked off posted about Rihanna before. But I searched and found nothing. Possibly because I don't really know how to spell her name. Rihanna loves to show off her curvy body – any time, any place. It's not hard to find photos or videos of her half naked and strutting around. I'm going to make a prediction. She is going to be a chubby spokesperson for Weight Watchers when she hits middle age. I don't mean that in a jerky, condescending way, since I haven't seen my own washboard abs since that time in 'Nam when I was attacked by the python and suffered grave injury.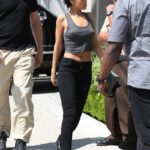 Helena Bonham Carter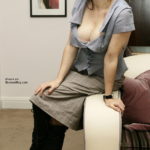 This gal is 52 years old?? Man, time flies. I guess she is some kind of acclaimed actress, but I only remember her from Fight Club. And, ummm, yeah that was back in 1999. Was she in Harry Potter too? Busty girls aren't exactly swinging from the rafter's in Ocean's 8. Helena seems to vary between a small B-cup and a small C-cup. She's a tiny lady, so the boobs can look big when she squishes them up. As you can see, this girl gets her pokies going and it's enough to put an eye out!