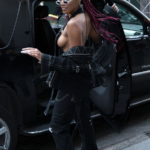 I'll be honest, I had no idea how Keke Palmer was. I just knew that she had some little b-cups and she liked to stop around the city braless. She was in the movie Barbershop 2, which I luckily did not see, and a handful of TV shows. I don't think she's that famous, but her boobs are. From relative obscurity to demanding attention with the sideboob shot, well-played Ms Keke.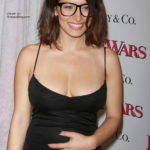 Apparently Sara Shahi is an Iranian-American actress who was also an NFL Cheerleader. Check closely, and perhaps you will notice that she has gigantic, natural boobies. Yep, I noticed too. I would think those things would bounce all over the place if she was doing a cheerleading dance. The best I could find was this low-res video. Enjoy.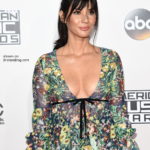 I realize the 2016 American Music Awards were awhile ago. But these shots of a braless Olivia Munn are too yummy to pass up. She has a cute body. I think watching her play ping pong while wearing a very loose tank top would actually be more fun than watching her in a movie or America's Got Talent, or whatever it is she's doing on screen these days. She looks kind of exotic. I think her dad was German and her mom was Vietnamese.