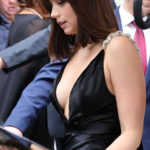 I first noticed little Cuban hunny Ana De Armas in the movie Knives Out.
I admit that her boobs are not the typical massive mammaries I tend to fixate on. But not unlike Jennifer Aniston, Ana's nipples seem to be constantly hard.
And the good news is, her little b-cups are so unburdensome that she runs around braless 100% of the time. Ladies with big bazookas need to be kind of intentional about unleashing their girls. But Ana can feel free to toss her bra without fear of blacking one of her eyes or having the PTA sue her for perversity.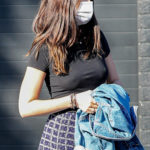 Yes, Ana's butt is an A+. And she is drop-dead gorgeous, with the pretties face this side of Marilyn Monroe. And if her boobs were incredible, I wouldn't be talking about her here on BB. But WOW how cute is her accent?! I think it was in No Time to Die where she played an adorable spy with a dress cut all the way down to her belly-button where I fell in love with her.
Never fear, her nipples are mind-breaking too. She's done a number of topless scenes, including in Blade Runner 2049. My face was so close to the screen while I was watching her nipples in that movie that my eyes were permanently damaged.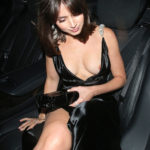 You can see the outline of her nipples very clearly in a number of these photos. A little bit of friction, and the next thing ya know they are on display!
And of course there's the nipslip pics where you can just barely see those raspberry colored yumyums.