Occasionally I will get a wild urge to deep dive a very narrow niche of the braless genre. Typically, all of you perverts are happy to jump down the rabbit hole with me.
Today's oddball topic is going braless at the library. In no particular order, let's review my favorite five ladies of the day…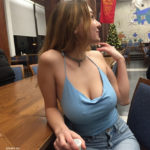 1) It's easy to explain why I chose this one. This girl has a massive rack. They are clearly all natural. The way those pokies are jutting out makes me moan.
I like the little choker thing she has around her neck. And the way that she's looking away from the camera makes me think she just got busted by the librarian for being naughty, and is getting kicked out.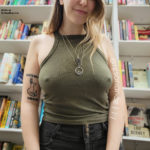 2) I'm totally guessing here, but based on my expert opinion this little blondie has fake boobs.
Hey, I don't mind. Those nipple are like some kind of gift from Zeus. I like her casual hair wave, and her smirk, but I'm trying to ignore the rabbit tattoo while I dream about shoving my face between her mounds and giving her a good solid motorboat.
I don't know what she's going to read, but I would like to watch her doing it. While she's naked. In a bathtub. With me in it.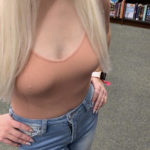 3) This is a great view/angle of the little yummy blonde's boobs.
Her tiny pokies make me think she's smuggling some raisins underneath her shirt. She has flat abs, and a neck that is just begging for a pearl necklace.
I would imagine those are c-cups, do you agree?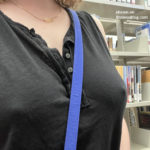 4) Every library I've been in is super quiet. But I'm sure this busty milf caused quite an uproar when she waltzed in the door.
Those hard nipples are poking mercilessly through the thin material of her shirt. And she is adding an extra element of arousal by putting the strap of her purse right between her boobs, emphasizing the cleavage.
I bet she has quite a bit of boob bounce while she walks around browsing various book titles.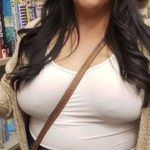 5) Last but not least is this chubby mamma.
I realize she isn't a svelte 100 pounds, but I've been told hefty girls try harder.
Her boobs are a bit droopy and strangely cross-eyed? But you can clearly see right through her shirt to every detail of her areolae.
She's smiling, and has dimples, so she wins some points for cuteness.
Other posts of interest:
The only reference I could find to Halloween was back in 2012. Chameleon boobs are not related to the lizard family. When it gets cold, we long to see the bikini nips.