Although the real reason for my action today was to update Paige Spiranac's post, I thought we should throw down with a few other random tidbits while we're at it.
This little chunk o' boobies looks like she is smuggling raisins under that skintight white shirt. Do you think she needed help getting dressed? It seems like it may have taken a hydraulic jack or maybe the jaws of life to get a shirt that small over boobs that big.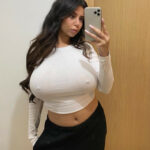 An this milf reminds me of one of my favorite categories. She is probably about to run out to the grocery store to get more peanut butter for the kids' sandwiches, and she wanted to snap a photo to send to all her friends to show how slutty and braless she's feeling. "My husband will never pay me any attention," she claims, "so maybe showing off these nips will make the bagger boy at the grocery store horny."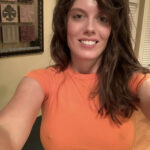 This pic makes me think we need a new category to obsess over, something like "hairbun pokies"? She looks drop-dead gorgeous, and if those nipples got any more prominent she would be arrested for indecent exposure. Makes me want to bite 'em.