Turkey Trot Boobie Compilation Video
17 mins long | 653 mb | $12.99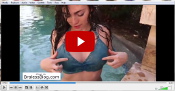 —————————————
This is another compilation video that contains a bit of nudity – too hot for Youtube. A fairly extensive description with screengrabs is below.
Segment 1
Lots of pokies and nips as this crossfit chick does her thing.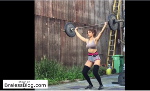 Segment 2
Busty gal in a yellow shirt strips it off and gives us the bazoombas we've been waiting for.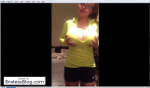 Segment 3
Huge boobs jiggle and bounce on a treadmill.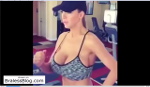 Segment 4
A bored mom lays on the bed and plays with her boobs while taking a selfie video.

Segment 5
A hot, very busty wife turns the camera on before getting on the bed in some lingerie. Continue reading →