14 mins long | 571 mb | $9.99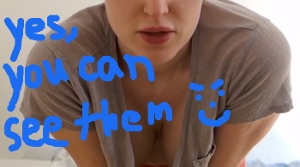 Segment 1:
This lady is in some kind of tight, deep plunging cocktail dress. She massages those massive mammaries, and then pulls her cups down so you can get a view of some very fine girls. She seem to enjoy pinching those nips!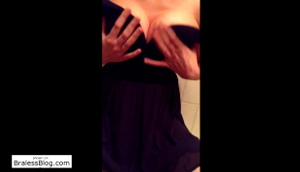 Segment 2:
This busty milf has quite a smirk on her face. I think she's smirking because she's riding in a bouncy truck, and her boobs are vibrating and bouncing. You can just see the lacy edge of her bra underneath her tanktop. She has a flush to her checks and her chest as if she's a little bit shy. So delicious…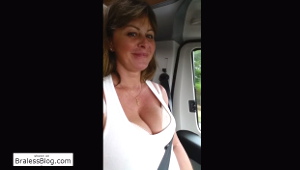 Segment 3:
I could watch this lady clean house all day. She happens to be doing it in a v-neck, loose-fitting t-shirt with no bra. Her nips are poking everywhere. Also, she has some shorts on that are cleaving up her butt and her crotch, and it's a safe bet she has no panties on. I need to hire her to do my place!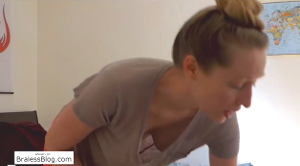 Segment 4:
This gal has quite a rack, and she doesn't mind showing it off as she frolicks in her skintight bikini. I love watcher her wet and splashing around.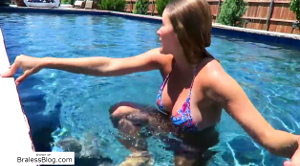 Segment 5:
Here's this crazy woman in a red bikini turning flips underwater. I swear I don't get what the heck she's doing with the camera, but it's quite exciting when she flops around and those boobs threaten to burst out of her top.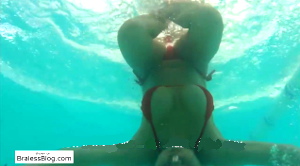 Segment 6:
Here's a famous diver who just can't keep those pokies smothered. When she starts out, you can just see a hint of nips. But by the time she's done, they are clearly visible. Maybe the water is cold?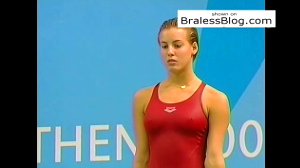 Segment 7:
A quiet morning. A soft t-shirt. Some extra large braless boobs. What's not to like here? She massages them a bit, and then let's them out of their t-shirt cage.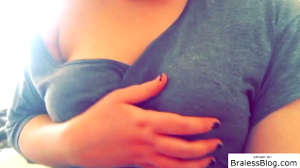 Segment 8:
We all love those boob drops, and this gal delivers like a pro. Standing there in the mirror with her skimpy panties, we couldn't have known that when she pulled that tight top up, those heavenly girls would have appeared.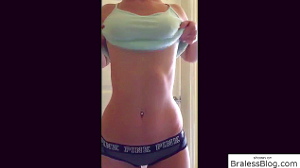 Segment 9:
This model poses in a number of different outfits, all doing their very best to emphasize her cleavage and in some cases some very braless boobies.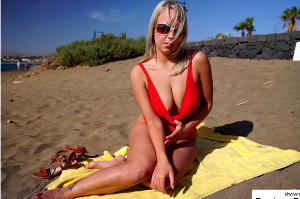 Segment 10:
This gal is very bendy, and she very much wants to prove it. I love that lingerie she's wearing, and the video is so large and clear you can practically smell her… um, essence.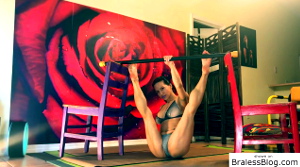 Segment 11: Continue reading →